Welcome to Bristol Broadcasting Company
Bristol Broadcasting Company is a privately held corporation that employs nearly 200 people and operates 31 radio broadcast stations in Illinois, Kentucky, Tennessee, Virginia, and West Virginia. Corporate headquarters are located in Bristol, Virginia.
Bristol Broadcasting Company was started with a single AM station in Bristol in the late 1940's. Shortly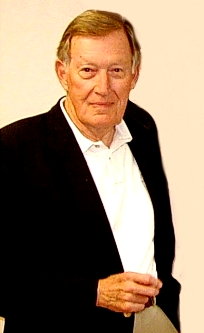 W. L. "Mr. Pete" Nininger
after returning from duty as a flight instructor during World War II, W. L. "Mr. Pete" Nininger took the helm of the company and over the next 60 years grew Bristol Broadcasting Company into its present multi-state operation. Mr. Pete genuinely loved every aspect of the radio business and attended to the day-to-day management details of the stations until his death in October 2006. Mr. Pete was succeeded by his daughter, Lisa Nininger Bouldin, who has been active in the operation of the stations for more than 25 years.
Many employees also have long tenures with Bristol Broadcasting Company. Indeed, employee retention is one of the hallmarks of Bristol Broadcasting Company. The studios and transmitting facilities of Bristol Broadcasting Company utilize
cutting edge
technologies from digital
audio systems to high-powered transmitting rigs. But the management understands that a successful radio station is more than just microphones and mixers, transmitters and towers, computers and compressors. Bristol Broadcasting Company knows that it is the people who make a radio station come alive. Bristol Broadcasting Company hires talented, motivated, and creative individuals and gives them the tools and environment needed to encourage their best work. Bristol Broadcasting Company cares about its employees and has a commitment to provide high quality radio programming for its communities. It's a formula that has given Bristol Broadcasting Company outstanding success and the top rated stations in each of its markets.